What is Gobby?
Gobby is a collaborative editor supporting multiple documents in one session and a multi-user chat.
It is developed in GitHub, and instructions to download and getting started as well as other documentation is available on the Wiki.
On this page, a rough overview of where the most commonly accessed resources of Gobby are is given, along with news concerning the project.
Screenshots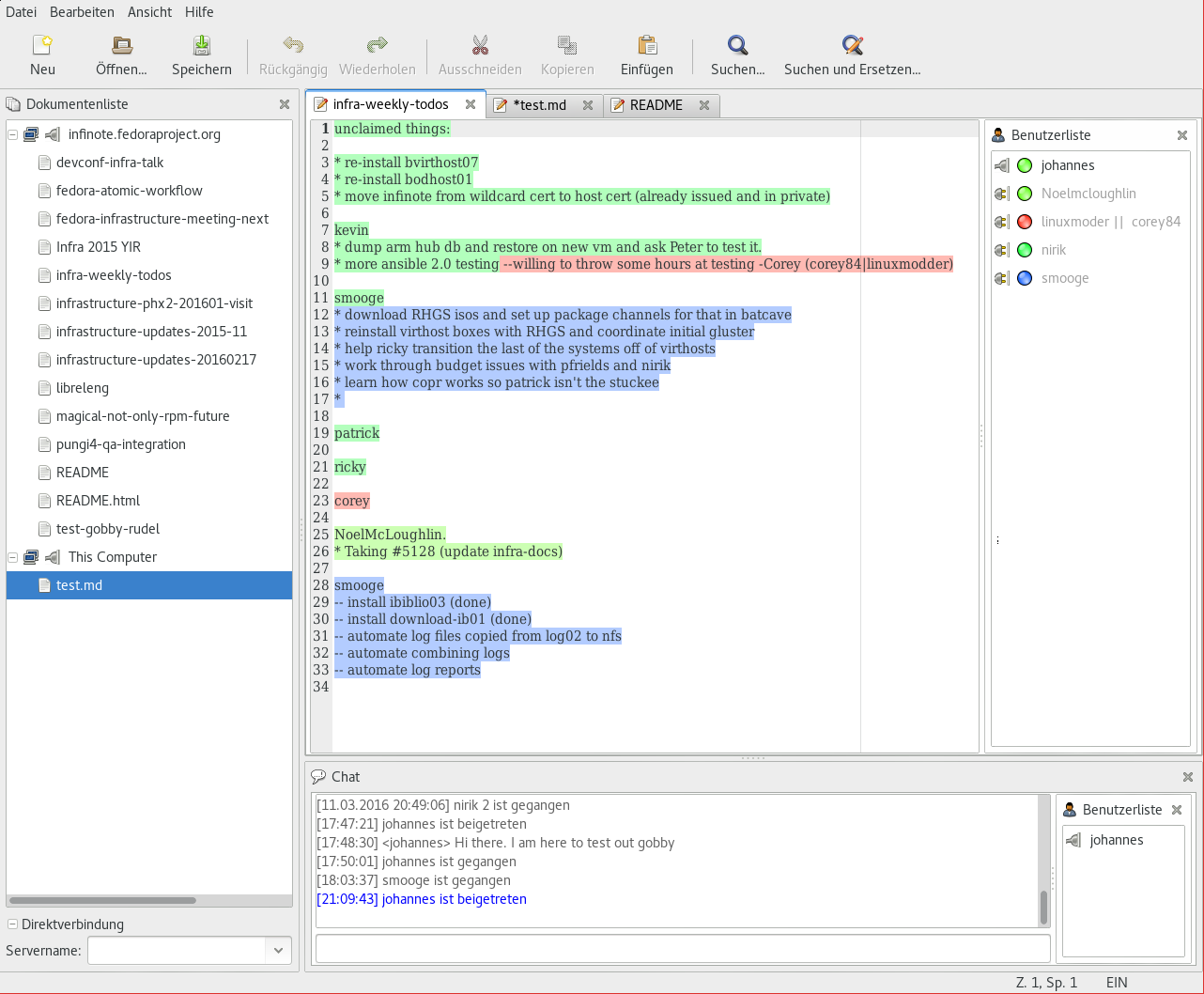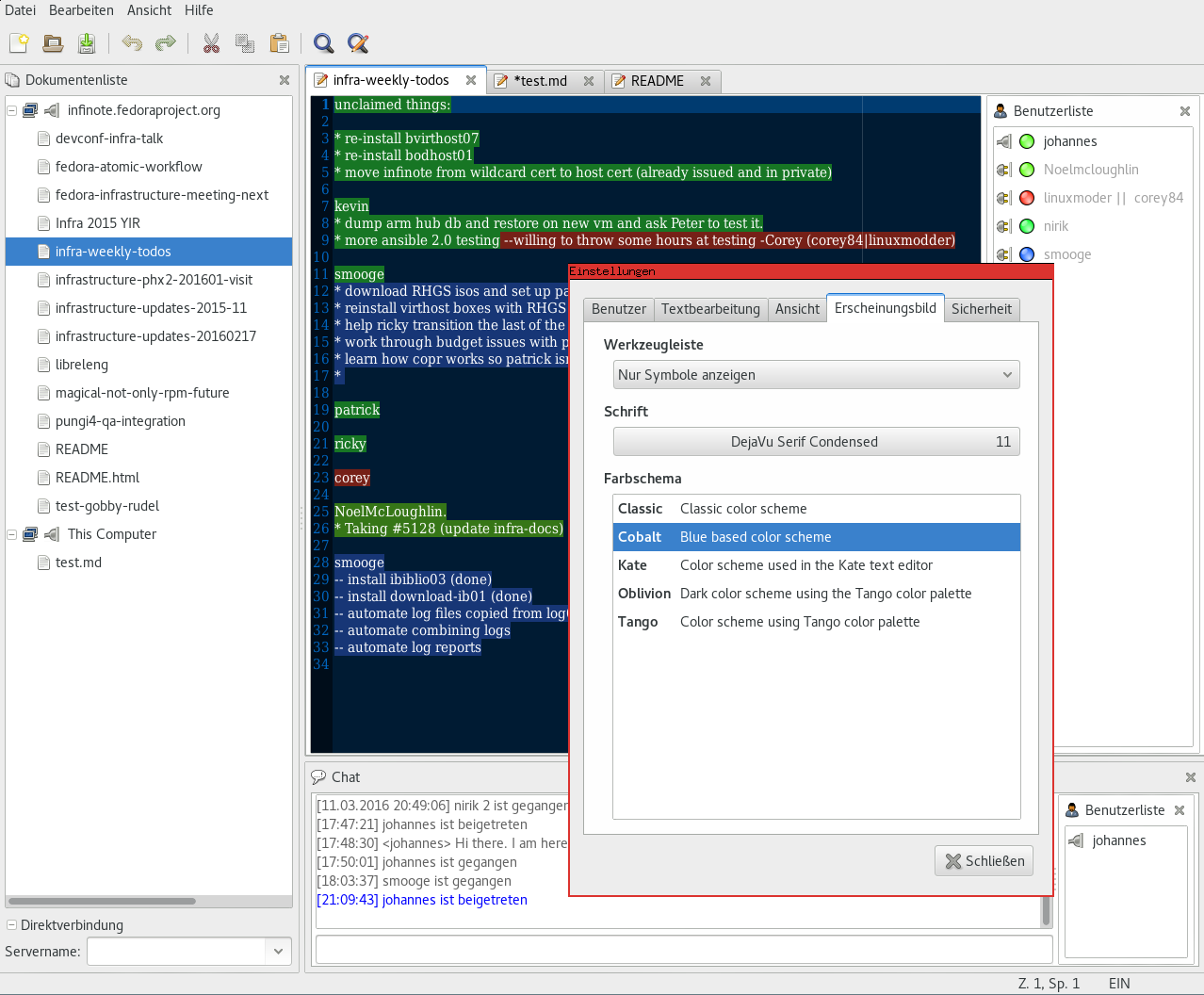 Bug Reports
Bugs and feature requests in Gobby should be reported in the github issue tracker.
Download
This wiki page lists how you can obtain Gobby for your computer.
The source code can be obtained directly from GitHub. Be sure to read the Development wiki page to learn how the code of the project is structured.
Latest News